Turnaround
A custom camera is a camera that is made specifically for you because you ordered it. We have over 500 camera designs on our web page. We can't possibly keep batches of cameras made up and waiting. What we do is make the camera for each order–as is the meaning of the word custom.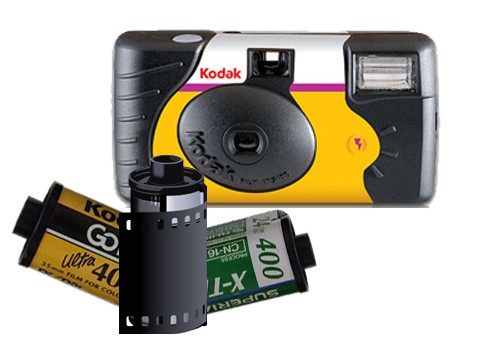 A product made specifically for a customer is a custom product. Most of our camera designs are custom. You can identify a custom camera in two ways: (1) the Item Number on a custom camera begins with the letter "F", and (2) the name of the camera will have the words "Custom" or "Personalized" in it. A short visit to a dictionary (such as Webster's Dictionary) will reveal the adjective "custom" to mean "made or performed according to a personal order." These custom products can then be enhanced by personalization. You, the customer, can put whatever you want on the item. This then makes the item personalized.
Production of Custom and Personalized Cameras is usually 5 business days (this is not transit time, only production time). During our busy seasons production can take longer, sometimes as much as 2 or 3 weeks. We will prioritize orders and get them out as soon as possible.
Do you have a "Camera Emergency?" Call us at 1-800-929-0130. We do our best to accommodated rush orders.
If you have a question as to when your order will ship, please call us.