OTU CAM (One Time Use Camera)
Quantity discounts
1-5

6-20

21-45

46-75

76-149

150+

$

12.99

$

12.79

$

12.59

$

12.39

$

12.29

$

12.19
Item: #OTU732

In Stock
One-Time Use Camera.  27 exposures Kodak 400 speed color film camera, built-in one-touch power flash. Recycled shell. Always fresh film and battery. Bulk packaged-no retail box.
SKU:

OTU732
Categories: Sale Cameras, Wholesale
Tags: 35mm film, bulk, cameras, cheap, Disposable, gift, kodak film, personalize, sale, simple, Single Use, white
$9.99 per camera. Receive high resolution images uploaded to WeTransfer.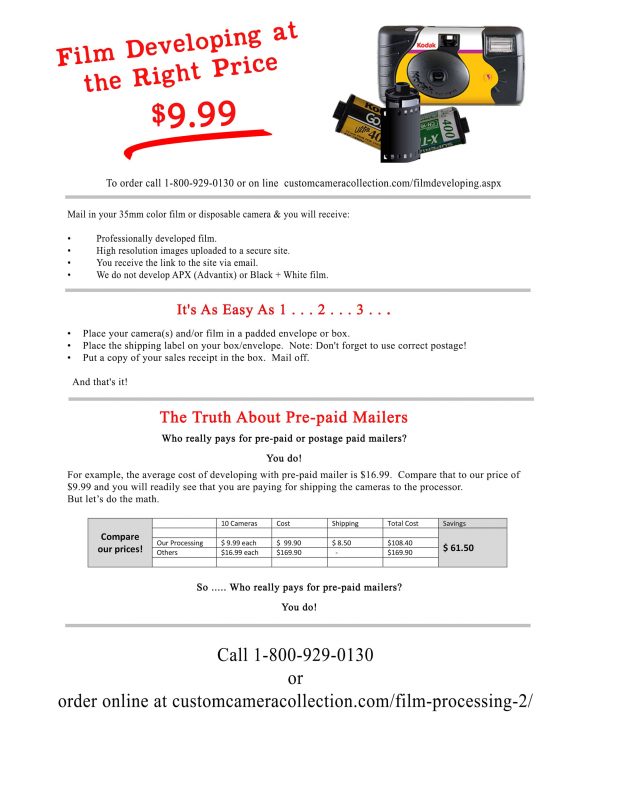 Recommended Matching Accessories…
Related products
Rated 5.00 out of 5
$

19.99
(Save: 22.5%)
Item: #F51094-C