Kodak Color FunSaver
Item: #61000

495 In Stock
Capture great memories with Kodak FunSaver disposable camera (one-time use). 27 exposures, 800 speed 35mm Color Film with built-in flash. Kodak Cameras with fresh film directly from Kodak's factory in Rochester, New York.
Minimum order quantity: 1
SKU:

61000
Categories: Sale Cameras, Wholesale
Tags: 27 exposures, 35mm film, 800 speed, Birthday, Camera, celebration, Disposable, event, Fun Saver, funsaver, occasion, party, personalize, sale, Single Use, special, wedding
$9.99 per camera. Receive high resolution images uploaded to WeTransfer.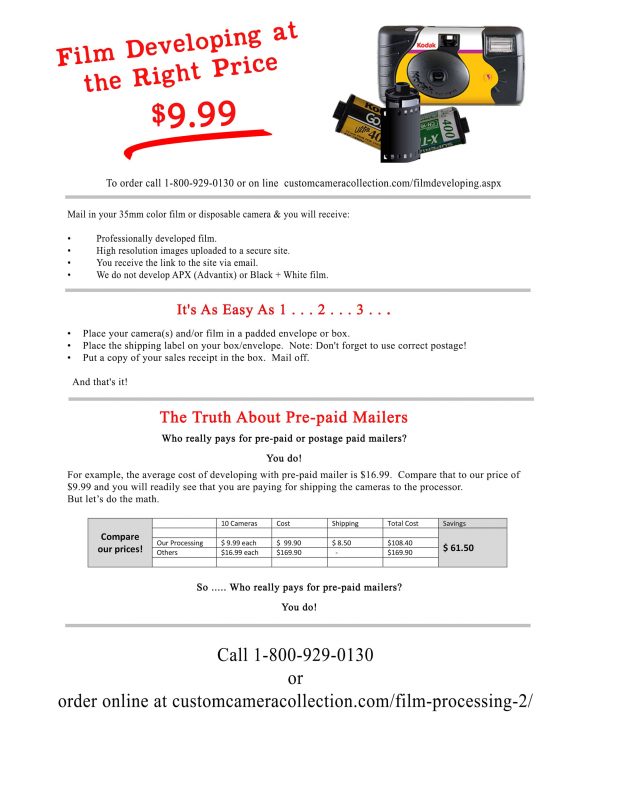 Related products