Docu-Cam 27 exp – Accident/Incident Camera
Quantity discounts
5-29

30-99

100-199

200-399

400-749

750+

$

11.24

$

11.09

$

10.99

$

10.89

$

10.79

$

10.69
Item: #90415

In Stock
Single-use accident camera with 27 exposures Kodak 400 speed color film, and flash and battery – ready to use.  "A picture is worth a thousand words.  Protect yourself & your fleet.  Always fresh film with 2 years before expiration.
Minimum order quantity: 5
$9.99 per camera. Receive high resolution images uploaded to WeTransfer.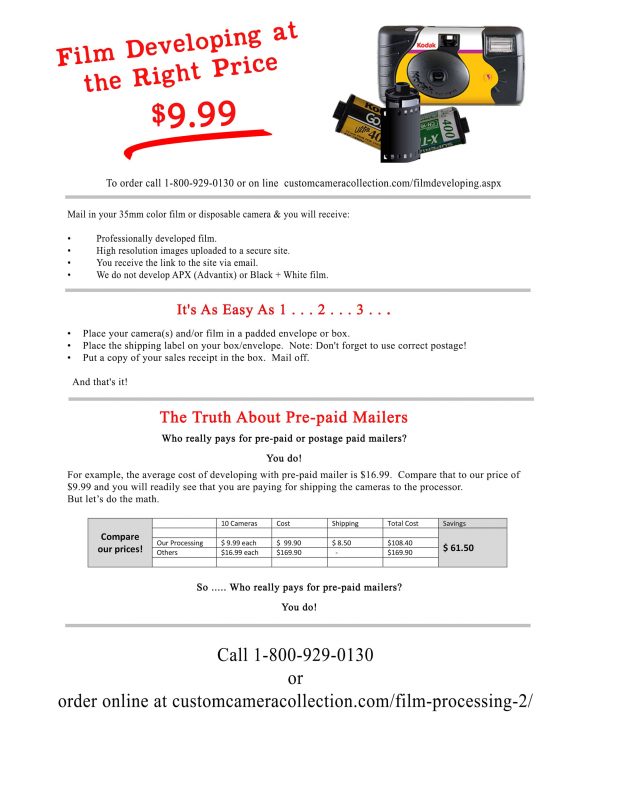 Related products