Docu-Cam 27 exp – Accident/Incident Camera Kit
Quantity discounts
5-29

30-99

100-199

200-399

400-749

750+

$

11.74

$

11.59

$

11.49

$

11.39

$

11.29

$

11.09
Item: #99415

In Stock
Docu-Cam 27 exposure accident kit. Disposable (single use) cameras with flash, 27 exposures Kodak 400 speed color film.  With flash and battery – ready to use.  Includes reporting form & pencil.
Minimum order quantity: 5
SKU:

99415
Category: Accident Cameras
Tags: 35mm film, Accident, Camera, celebrate, company, Disposable, fleet, kit, kodak film, pencil, report form, Single Use, truck
$9.99 per camera. Receive high resolution images uploaded to WeTransfer.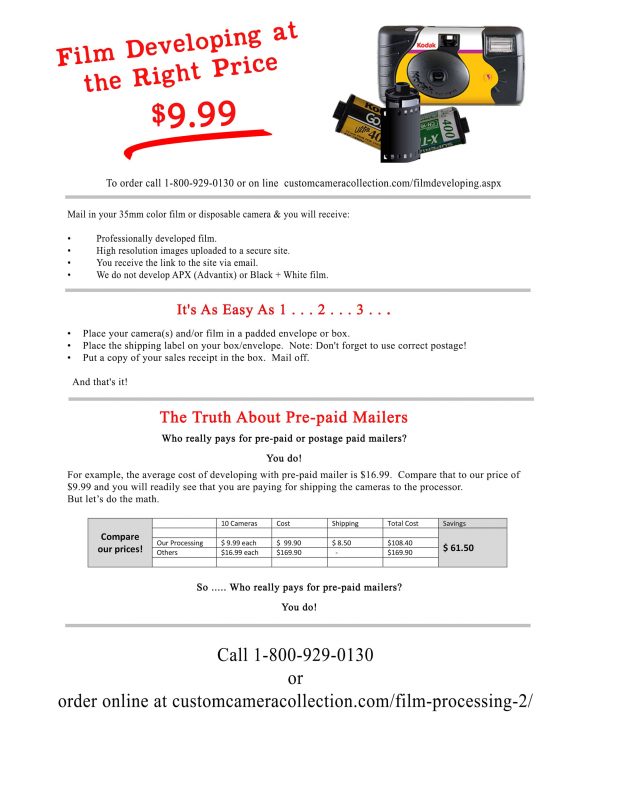 Related products