AK4 Fleet Accident Kit
From: $23.99
(Save: 42.3%)
Quantity discounts
5-25

26-99

100-249

250-499

500+

$

13.85

$

13.65

$

13.35

$

13.05

$

12.85
Item: #AK4-C

In Stock
AK4 Disposable Accident Camera Kit with 27 exposures Kodak 400 speed color film and flash.  Kit Contains: Accident Reporting Form, Pencil, Measuring Tape, 3x Witness Cards and 3x Exoneration Cards.  All in a sealed clear clamshell.  Fits perfectly into a vehicle glove compartment.
Minimum order quantity: 5
SKU:

AK4-C
Category: Accident Cameras
Tags: 35mm film, Accident, business, Camera, company, Disposable, kodak film, logo, personalize, report form, Single Use, tape, trucks
$9.99 per camera. Receive high resolution images uploaded to WeTransfer.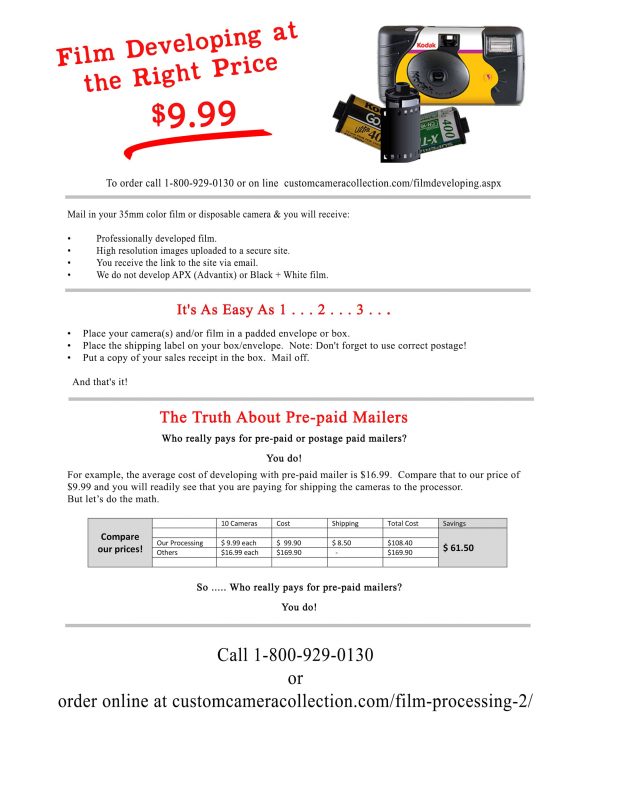 Related products