Accident Kit – Your Logo
Quantity discounts
10-19

20-39

40-49

50-99

100-199

200-399

400+

$

19.45

$

18.95

$

18.71

$

18.51

$

18.31

$

18.11

$

17.91
Item: #F50003

In Stock
This Accident Camera Kit is fully customized with your logo, contact information and your artwork.   Kit includes a disposable camera with Flash, 27 exposures Kodak 400 speed color film, accident reporting form, and golf pencil.
Minimum order quantity: 10
SKU:

F50003
Category: Accident Cameras
Tags: 35mm film, Accident, accident reporting form, Camera, company logo, Disposable, kit, kodak film, logo, personalize, Single Use, truck
$9.99 per camera. Receive high resolution images uploaded to WeTransfer.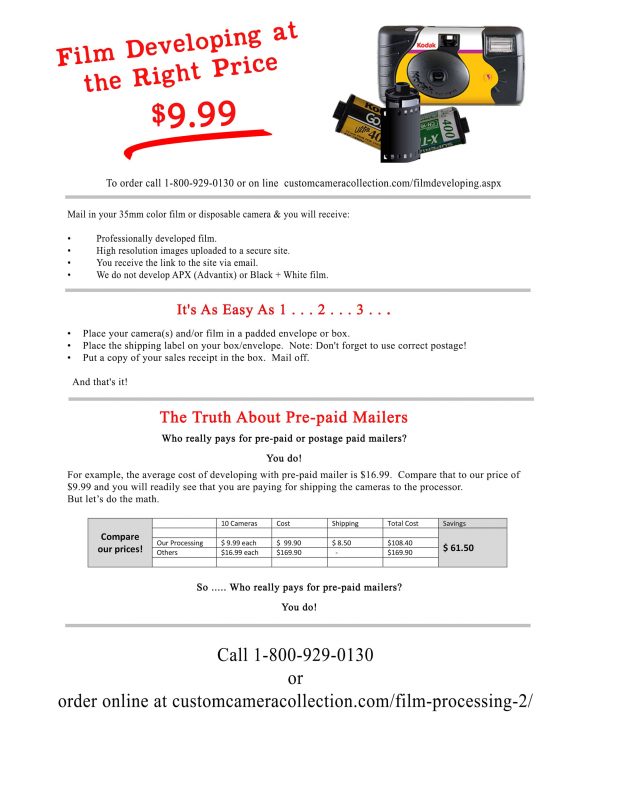 Related products