CONVERT FILM TO DIGITAL! QUICK! EASY! SAVE BIG!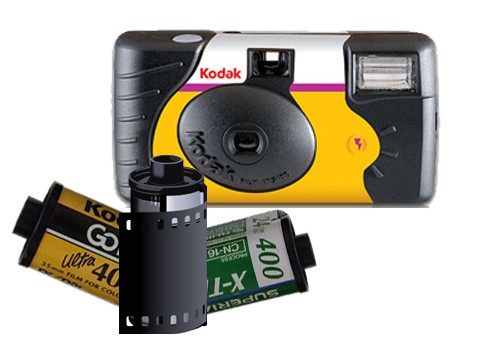 Have your 35mm film developed by a professional lab. Get your high resolution images uploaded to WeTransfer  No need to find a film developer in your area and go back to pick them up.
Purchase the film processing with your cameras and be ready when you need developing. Just put the camera(s) in a padded envelope or box, place shipping label on package and mail off (please make certain you have appropriate postage on the envelope). That's all there is to it.
Mail in your 35mm film or disposable camera & you will receive:
C-41 processing of disposable cameras and 35mm rolls of film — with color film — WE DO NOT DEVELOP BLACK & WHITE FILM.
Receive Super-Fast through your portal on WeTransfer.
High resolution images (which are perfect for prints up to 11×14).
The Advantages of Choosing to Develop Your Film with Custom Camera Collection
Professional film developing.
Free upgrade to high resolution images online.
Easy Social Sharing!  Receiving your images on WeTransfer and it's easy to share with the world, whether on Instagram, Facebook, Twitter, Google+, or any other social media site!
The Truth About Pre-paid Mailers
Who really pays for pre-paid or postage-paid mailers?
YOU DO.
The truth is, pre-paid mailers are actually the more expensive option!
For example: The average cost of developing with pre-paid mailer is $16.99. Compare that to our price of $9.99 and you can readily see that you are paying for shipping the cameras to the processor. But let's do the math.

So …… Who really pays for pre-paid or postage-paid mailers?
YOU DO.
By not using pre-paid mailers, CustomCameraCollection ensures that you are paying for the postage you need, and not tacking on needless extra fees – that's money in your pocket, that could be better spent elsewhere!